PANADES Center

PANADES Transfer and Jointly Use Formulation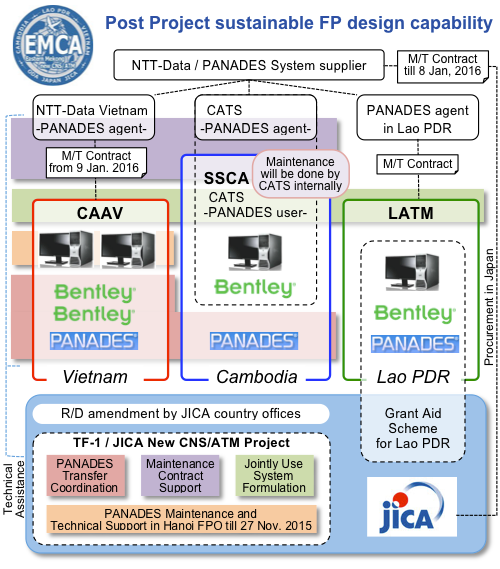 PANADES Trained Administrators and Maintenance Agents
Lao PDR
Mr. Manasavanh Kounlath
LATM
Mr. Sompasong Tannavong
LATM
-2016/1/28 (1yr guarantee)
(out of Project scope)
PANADES Training and TA by Project 
PANADES Supplier and Vender
PANADES Jointly Use and Technical Forum
The purpose of this forum is encourage CLV user to utilize three PANADES systems each other. Project expects that CLV uses cooperate with in using their PANADES mutually for design data backup and  emergency use in trouble through coordinations and technical discussions in this forum.
Rule:
Don't use this forum for requesting support to PANADES vender or agents. 
No related post of PANADES jointly use and technical discussions are prohibited.
Please ignore the "Website" text box below.